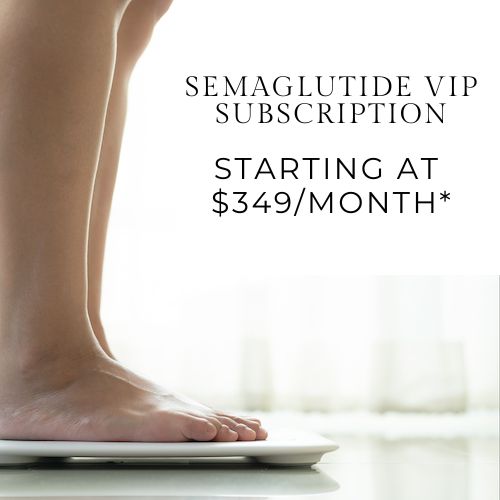 WHAT IS THE BB MEDICAL WEIGHT LOSS VIP SUBSCIRIPTION
We have combined our popular medical weight loss service with the benefits of our Beauty Bank Membership to offer clients a recurring monthly payment on their Semaglutide medication and supplies.
WHAT IS INCLUDED
Medical Weight Loss:
Consultations
Medications
Supplies
Shipping
Other benefits:
Save 15% Active BB | Beauty Bank members get 15% off services.*

Save 20% Active BB | Beauty Bank members get 20% off in office products.*
COST
Monthly Subscription Starts at $349/month, if your provider increases your dosage you will be asked to sign up for an addition fee which will bring your monthly total to $449.
Every subscription will require a $50 service fee to begin the program.
*Terms and Conditions Apply. BB Reserves the right to cancel anytime. By signing up you agree to a price increase if your medication amount increases.
BB Reserves the right to add on cost for increased dosage.
30 day notice of intent to exit must be received by email at info@bbaestehtic.com
Some products and services are no part of these discounts. Contact us for details.
BB reserves the right to cancel and modify the program at any time.
Weight loss services Not available if you are pregnant or breastfeeding.
Service Fee is Non-Refundable.
This program does not accumulate points
No monthly fees will banked as points.
Member agrees that the price can increase and they may be asked to purchase an add-on to remain in the program.